Safran Morpho MorphoKit SDK
****** Please note: Once you have purchased the product, it is immediately available as a download. You will receive a download link to download the product. ******

A Leading Edge SDK for Developers
- Fingerprint image quality optimisation MINEX and FIPS 201 certified
- Feature Extractor and Matcher
- FBI approved WSQ Compression algorithm
- One-to-one Authentication
- One-to-many Identification up to 1:50,000 individuals
Morphokit (TM) Key Features
Fingerprint Image Quality Optimisation during acquisition and pre-processing: and pre-processing: finger positioning automatic control,live quality check, quality threshold tuning, consolidated enrolment over multiple images etc.
Image Compression/Decompression : WSQ algorithm from FBI/NIST.
Feature Extraction: generation of ANSI/INCITS 378, ISO 19794-2 standard templates and Morpho proprietary ones.
CBEFF exchange format generation.
Management of User Records including de-duplication check.
One-to-One Authentication.
One-to-Many Identification up to 1:50,000 users in database.
System Integration
Development Environments: Visual Studio, MSDN
Coding Languages : .NET (C#, C++.NET, J#), COM (VB, C, C++)
Interfaces: C/C++, native .NET, Java wrapper
Operating Systems: - Windows XP, 7, 8/8.1 (32 and 64 bits) and Server - Linux
Ready to Integrate acquisition component
5 Levels of License available:
- VERIF: 1:1 authentication only
- IDENTLITE: for identification up to 1:5,000 users(1)
- IDENT10K: for identification up to 1:10,000 users(1)
- IDENTPLUS: for identification up to 1:20,000 users(1)
- IDENT50K: for identification up to 1:50,000 users(1)
Compatible Devices
MorphoKitTM supports a wide range of optical fingerprint sensors, including FBI PIV IQS certified and contactless devices: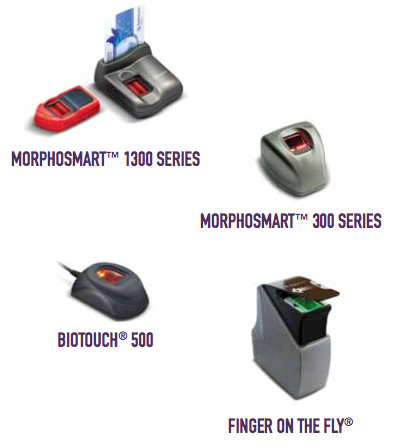 MorphoKitTM interfaces with Morpho multimodal finger vein and fingerprint sensors: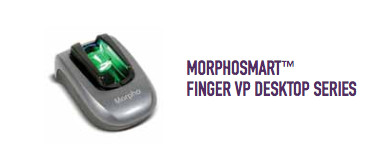 The MorphoSmartTM range of OEM Modules is also supported: CBM Series, MSO OEM Series and FINGER VP OEM Series.
Licencing Model
The following licences are required to activate Morphokit features: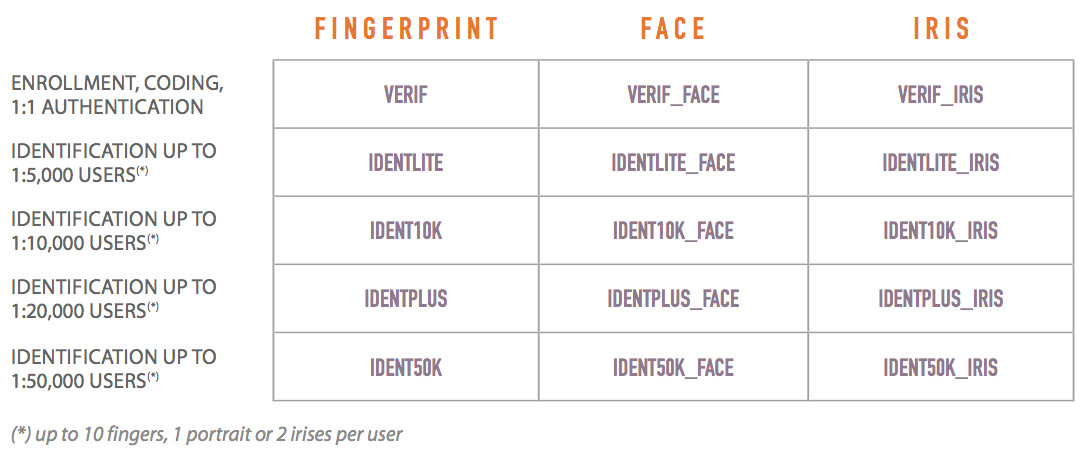 More information on the IDENT Licencing please visit the IDENT licencing product page.
For more information on Morphokit and Ident licencing please contact us at: sales@eyenetwatch.com
Customers who bought this product also bought
Customers who viewed this product bought