Safran launch new CBM Modules V3 and E3
Aug 27, 2016
Safran Morpho announce the upgrade of their CBM OEM fingerprint reader range with two new products, the MorphoSmart CBM V3 and the MorphoSmart CBM E3.
This note describes the changes from the previous CBM V2 and CBM E2 models.
Power Consumption
Power consumtion is detailed below in the three different operating modes:
Full operating sensor on: a biometric command has been issued by the host system and a finger os expected to be placed on the sensor.
Idle Mode:no command in progress, the device is waiting for a command from the host system.
Standby mode: this mode ia automatically activated when the "suspend" USB command is received from the host system. When allowed in RS232 mode, this mode is automatically entered when there is no ILV command received from the host in a specified time.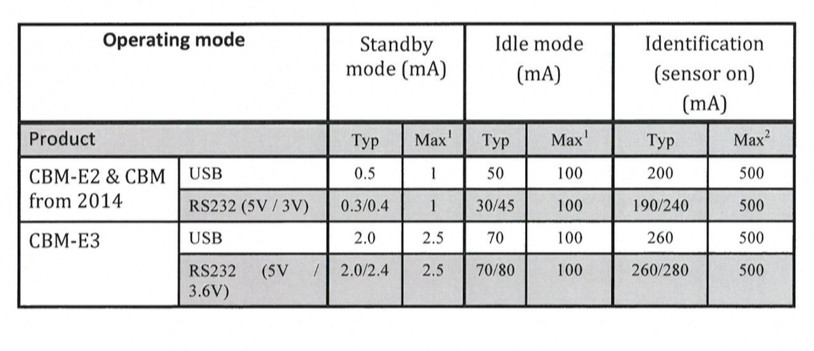 Software Design Changes
- CBM V3 and CBM E3 have their own firmware versions
- ILV interfaces are the same as with previous devices
- The Driver s compatible from version 3.59.13 onwards
- MorphoSmart SDK is comptaible from version 6.13.2 (Windows) and 6.14.2 (Linux and Android)
Hardware Design Changes
- Mechanical design remains unchanged (i.e. they have the same form factor)
- Additional LED's added, see centre of the CBM E3 below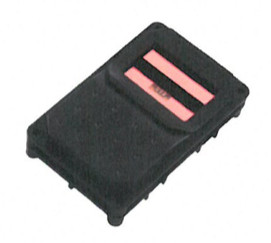 Product Availability
- Both models are available now, please click the links here to go to the individual product pages: MorphoSmart CBM V3 and MorphoSmart CBM E3.
Manufacturers Part Numbers
MorphoSmart CBM V3 - 293666181
MorphoSmart CBM E3 - 293658770
Thank you for taking the time to read this news article at Eyenetwatch.com